Compute for educators and students
Effective and secure IT solutions for Education Industry
overview
Helping Education Sector Develop Our Next Generation Leaders
Take your educational institution to the next level and deliver a digital campus with Compute.  We have leveraged our Compute for desktops and telephony on premise and in the cloud solutions.   Implementing highly available networks, private clouds, telephony systems, E911 services and support plans to schools and campuses.  Delivering effective and secure solutions for educators and student.
We strive to provide teachers and students technology needed to enable quality education from kindergarten through college. Facilitating technology deployments and providing IT services for hundreds of schools and campuses. As an industry leader in the ed-tech industry, we have successfully implemented and supported solutions for K12 through college.
Benefits to the Education Industry
Advance2000 provides IT solutions for education industry to support desired student learning outcomes.
Improving Teaching Effectiveness 

Advance2000's Compute allow institutions to provide the most optimal learning environments. Our secure and scalable Cloud solutions are ideal for both public and private schools focused on empowering students.

Next Generation Infrastructure

A full service IT firm, our Cloud and IT solutions enable faculty and students to thrive. From managed services to wireless infrastructures, our higher education partners are able to provide the technology-rich environments students need.

A Smarter Way to Teach

We provide the secure backbone needed for K–12 institutions to respond and innovate.  Our goal is to help institutions focus on student engagement and motivation through the use of Advance2000 Cloud Computing and IT services.

Remote Learning

Education in the digital age is transforming how students learn and how teachers deliver their lessons. From remote learning to digital textbooks, Advance2000's Cloud provides a balanced learning environment both on campus and at home.
Delivery
Our Private Cloud Computing Platform tailored to Education Industry
Fastest Cloud Computing Platform
Advance2000 supplies industry leading IT solutions to public and private educational institutions. Our cloud infrastructure provides a balanced connected learning environment both on campus and at home.
24/7 Industry Expert Support
We support all your IT needs and provide Vertical Market Experts on your business applications, IT issues, hardware/software and provide model audits to help our clients maintain productivity.
IT Risk Assessment and Strategy
Auditing IT infrastructures to identify risks and opportunities  and creating a technology roadmap that mitigates vulnerabilities and provides a strategy that helps accelerate growth and realigns IT to better serve the business.
Expertise
Our Education expertise
We enable reliable, secure and connected campuses for your facility and your students.  From managed services to wireless infrastructures, our partnering higher education facilities are able to provide the necessary technology-rich environments students need to thrive.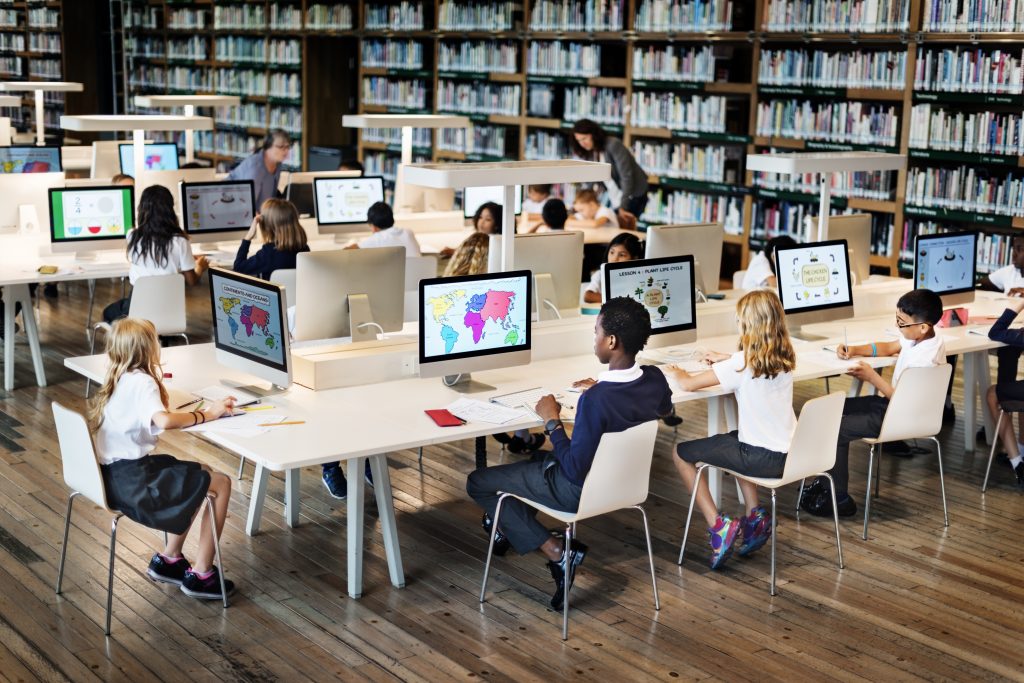 Customers stories
"We chose to continue our partnership with Advance2000 and increase our use and involvement due to the support and timely solutions provided to our staff." - Robert Glass, AIA -
"No one should go into a switch up of IT systems and expect it to be smooth. There will be roadblocks, there will be things that need to be resolved. By and large, Advance2000 has been very responsive, very quick, helpful, and engaged." - Andre Voss, CGL Architect and BIM professional -